4 Tips to Take Your Business & eCommerce Sales Global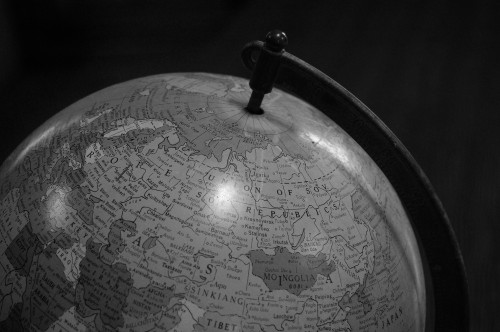 A new profit center or way to get additional profits for your Amazon, eBay, and eCommerce is to think about taking ecommerce sales global. Before you even consider going global you need to make sure think about these 4 tips. It will save you a lot of time, grief, and help you increase your profits and add sales to your bottom line.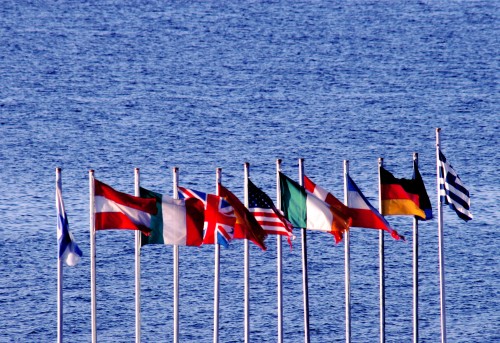 4 Tips to Help Get Into Global Sales
1. First understand if your product is made for a global audience. If you sell US flags it may be more difficult to sell these worldwide versus brand name clothing. So you should do the global test on your product, research sites like eBay that has sites in other countries and you can see if you product sells. If your product passes this test then you should proceed.
2. Next figure out how you are going to ship these products to your over-seas customers and learn all the regulations that go with international shipping. For ease of shipping we use both USPS for most smaller items, and DHL for larger items. USPS has a flat rate system that if it will fit in the box it will ship and a weight limit of 20 lbs for the larger boxes.
For larger items you can ship DHL. The beauty of using both of these services that once you make sure your product is legal to ship there, and fill out the appropriate paperwork they take care of everything else and the customer is responsible for the customs duties and taxes.
You will need to fill out a customs form for USPS which is a one page form that attaches to the box and simply declares where you are shipping the item to, from, and declaring the value of the items sent, and what to do with the package in the event it is unclaimed. Also in every package you send I would always make sure you purchase the amount of insurance it will take to cover the cost of the package if it does not get there.
3. Understand the customs and tax laws for each country you are sending to. Now this sounds like a monumental task but it is really not. If you use USPS or DHL you just need to be aware if your product is legal to export into their country and the origin (where the product is made). From their each country will collect the duties and taxes based on the customs form you filled out.
I would recommend you adopt an international shipping terms and conditions and you spell out clearly a few things. International customers will try and get you to mark the product at a lower value, or ask that you mark it as a gift. I would clearly state in your terms and conditions that you will not do either of these. Both of these are against the law to do unless you have a legitimate reason to do so (as in the case of a "gift"). If you set this expectation up in the beginning you will never have to worry about breaking any international shipping laws. Don't do it even if you are tempted for a big sale, it is not worth your business.
4. Understand the culture and problems selling of global selling. First, is that your customers is not from the US, and has different ways of doing things, speaking, and understanding. Customer service can be difficult due to the language differences. Be patient and try your best to explain things in general terms. Second, is that there are times that things will not get delivered. Especially if you use USPS a lot. Be prepared for this as you may have to replace items that have not arrived, update tracking, and encourage buyers to check their local post office.
And lastly, there will be fraud. Despite how good some items look you will get ripped off at least once. If you don't then consider yourself fortunate. Use fraud approved fund capturing systems. Wire transfers, Paypal, and other secure and approved payment systems will help reduce fraud. Taking a credit card, or check/money order is more difficult to verify. I received a $12,000.00 money order for an order once. I followed my own advice and took it to the back, asked them to do a fraud investigation on the check and let me know if it was good. I did not ship the order. Later I found out it was fake and saved myself a lot of heartache and money.
A good rule of thumb is to make sure you don't do a deal if you cannot afford the loss. A lot of things can go bad so make sure you protect yourself on larger monetary orders with good tracking, insurance, and secured funds.
Conclusion:
Selling globally can increase your sales and add to your bottom line. Especially if you sell an item that is needed by Countries outside your own. Take some time and do the research on your product, setup good shipping practices, understand how to deal with international customers, and be diligent about fraud. Do these things and you should see your bottom line increase due to an increase in worldwide sales.
---