Purveyors: Who are the Divers of the Online Business Reef
We are a team of online entrepreneurs who after many years of failures and successes have refined our online business model and want to share it with you. Our team loves the ocean, and the creatures in them, and I personally have a great love of sharks.
On a visit to Hawaii we were impressed upon the beauty and splendor of the many coral reefs. These sustainable systems keep adding to their system, and function day or night. They provide shelter, food for millions, and places for newly started things to grow.
I knew after witnessing this huge life sustaining system that I could build a business model around that. So we set out to do just that.And after several failures, retries,and tweaking, we finished our system and setup our first model. It was an ever changing system just like a reef. Now we want to take our experience and help others.
And that my friends is what this site, the Online Business Reef is all about. We are not trying to sell you anything, we are not saying this is simple, but we will teach you step by step and promise that if you take the challenge you too can build on online business or income stream that will be self sustaining and survive any economic situation.
WHO THE DIVERS ARE FOR THE OBR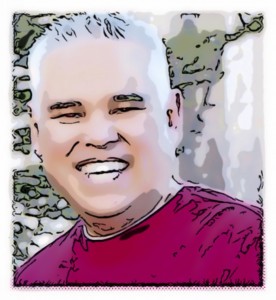 My name is Greg Chan and I have been building internet sites for many years. Almost since the internet began! I am just an ordinary guy with a passion to create innovative online business ideas so people can spend more time with the ones they love.
I have always had a great amount of time to spend with my children, been lucky enough to be there as they grew up, and fortunate to attend all their games, recitals, plays, and life's precious moments.
My personal hobbies include the love of Sharks (especially Mako sharks, hence the name), canine friends (we have two bulldogs and one mini dachshund), and stylized martial art movies (after all I am half Chinese). There is not a scoop of ice cream I would pass up and I absolutely love artichokes, German chocolate cake, and Beef Stroganoff.
For the beginning of my adult life I worked mostly for others. It was hard to have great (and some not so great) ideas that went either ignored or were used for others gain with no credit given. For most of my childhood I dreamed of business and knew I wanted to work for myself or be my own boss. So after a very frustrating job I decided to move to California and see if I could follow my dreams.
After leaving the corporate world I was sitting at home, unemployed, wondering how to make my dreams work. And nothing came to me, I mean nothing. I wasn't desperate as I had severance and my wife was working but I was unfulfilled. So I got a hobby. I bought myself a Jeep Cherokee XJ and started to fix it up. After not being able to find reasonably priced parts for it I thought to myself that I can sell parts for these.
It was taking me hours of searching to find good quality parts and I thought people might benefit from a person who could find parts for them and sell them at a fair price. So from these humble beginnings I have built several internet and manufacturing automotive companies, focusing mainly on Jeep parts, and other related automotive businesses.
I have started many businesses, closed some. folded others, and sold a few. In the end it was these successes and failures that has allowed me to develop this model to hopefully help others.
Lastly I wanted to impart to you my fondest hope that you will succeed in whatever your dreams are. This site and I am all about family, and the time that working for yourself allows you to spend with them. I build and will continue to build my business and online portfolio of assets with, and for, my family. After all a good family is everything and they make great contributors too!!!
---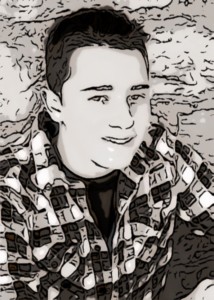 I've been around business my whole life and love working alongside my family in a family owned business. I have a love for jeeps and enjoy spending my spare time working on them.
I love who I am while being optimistic of who I can become. My specialty is video making, online gaming commentary, and video content design. I hope to lend my talents to help you make the most of your commentaries, videos, and editing technique.
That's pretty much all you need to know about me. Please visit my site and see some of the great things I am working on.