Are the Chinese Better than Us? You be the Judge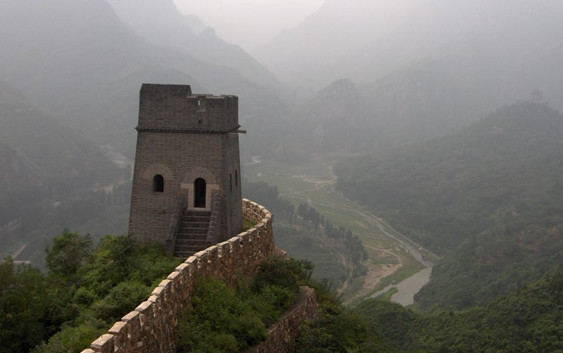 I am not sure why I am writing this article but I got a little patriotic bruise when I read an article that China has surpassed us in becoming the worlds largest economy. Now this didn't bother me to much because we still have a lot better quality of life and higher per capita income. But what I did not know was how little we impact China in way of imports. The Chinese seem to be able to take care of their own.
HOW BIG IS THE CHINESE ONLINE BUSINESS MARKET?
It took China's biggest retail chain Suning all last year to generate sales of about $17 billion. Last month, e-commerce giant Alibaba saw sales worth more than half that amount pass through its Tmall website in just one day.
Business Insider UK
Now we are very self sufficient here in the United States, our consumers account for a good portion of our economy. But there is a seemingly one sided trade deficit. I noticed this when I looked over the vast number of sales I have done over the past decades an I realized that not one product was sold to China. I sold a few products to Hong Kong but after China took that over I have not sold one since. I find that rather odd.
But after looking into it and finding a huge imbalanced trade deficit I understand that they seem a lot more self reliant for their goods. This could be because they manufacture so much consumable items that they dont need to go anywhere else. It could be a function of their government,  or it could be that import goods are too costly for the average citizen.
Total trade between the two countries reported by China was USD 27.7 billion with a trade surplus of USD 6.3 billion in 1993; while the United States reported USD 40.3 billion with a trade deficit of USD 22.8 billion. According to the Chinese statistics, the trade value between the United States and China was USD 262.7 billion in 2006, with a trade surplus of USD 144.3 billion; while according to the U.S. statistics, the U.S. – China trade had a value of USD 343.0 billion with a trade deficit of USD 232.6 billion. Department Of Commerce Report
So what does this mean for online business and what opportunities are their for us guys out there. Well for one thing there is a ton of things you can buy from overseas to sell from your own store. This is not as hard as it sounds as we detailed in another article, but you should look for factories and deal direct with them. You can find these places on places we outlined in this article. You can basically find most any product to purchase or have made, you just need to know the ins and outs of dealing with overseas vendors. Other things you can do is provide a service of hooking up people who want to buy things to sellers overseas. Try and work with sellers your are familiar with and can recommend.
China remains an extremely attractive market for many U.S. companies. In fact, ninety percent of U.S.-China Business Council member companies responding to a USCBC survey report that their China operations are profitable, the highest percentage reported since 2006. Foreign direct investment into China saw modest growth in 2013, rising 5.3% year-on-year compared with a 3.7% drop in 2012.

WHY SHOULD YOU CARE?
China is our second largest trading partner. U.S. total exports to China have nearly tripled since 2005, reaching $122 billion in 2013.
U.S. goods & services exports to China support nearly 796,000 U.S. jobs.
Continued growth in China's middle class will create even more promising export opportunities for U.S. companies.
The United States and China established the JCCT in 1983 as the primary forum for addressing trade and investment issues, and promoting commercial opportunities between the two countries.
The moral of this article is to watch the sleeping giant who is now awake. There is not a lot we can take or do from them in regards to selling products into their country. But what they are short on is land. Places to grow food, mine for materials, and continue to grow. So look for the opportunities and beware the pitfalls and you can succeed in your endeavors with China.
---
Sponsored Links