Buying Products from International Vendors is Easy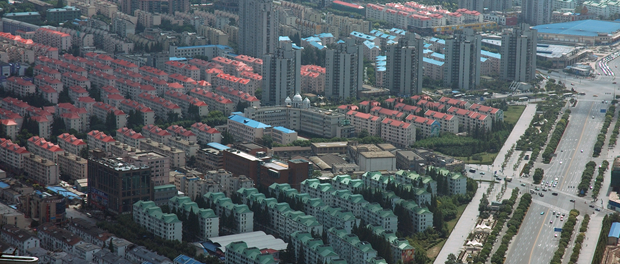 Buying Products from International Vendors is Easy…well at least that is the title of this article. But there is truth to this, and today's international companies are using a host of website to sell their products easily into other markets. One of those large markets is right here in the US. So who are these sites? What are some of the problems with buying internationally? And is this right for an online business? Well lets dive right in and see if we can answer some of these questions.
TOP 5 WEBSITES TO SOURCE PRODUCTS FROM OVERSEAS
These site has been used by us and have been reputable and safe. In some cases you can post your own sales requests and vendors will respond with product, costs, and terms.
1. DHGate – DHgate.com is a leading Business To Business and Business To Customer e-Commerce marketplace that has revolutionized global online trade with China. We provide a world leading online trade platform for Chinese sellers and global buyers. As a buyer, you can buy in small wholesale lots, even if you order only 1 item here.
2. Made In China – Made-in-China.com was developed by, and is operated by Focus Technology Co., Ltd. Focus Technology is a pioneer and leader in the field of electronic business in China. Founded in 1996, with the mission of enabling clients to drive cost down and increase sales and profits with effective web-based solutions, Focus Technology has helped many Chinese small-and-medium-sized enterprises compete in international trade, advance into new markets and meet the needs of their clients.
3. Trade India – The challenging opportunities and new avenues cropping up in the corporate arena in diverse sectors demands the role of a common mediator to act as bridge between buyers and sellers, importers and exporters, and the like. This service facilitates all in the business world to come to a common platform, thus turning the geologically colossus earth into a tiny global village. Tradeindia is a major entity involved in this task bringing manufacturers, buyers and sellers under one pedestal.
4. Alibaba – As part of the Alibaba Group, our mission is to make it easy to do business anywhere. We do this by giving suppliers the tools necessary to reach a global audience for their products, and by helping buyers find products and suppliers quickly and efficiently. Alibaba.com brings you hundreds of millions of products in over 40 different major categories, including consumer electronics, machinery and apparel. Buyers for these products are located in 190+ countries and regions, and exchange hundreds of thousands of messages with suppliers on the platform each day.
5. Ali Express – AliExpress brings you quality products at wholesale prices on even the smallest orders. Part of Alibaba.com, AliExpress offers minimum orders as low as 1 item, buyer protection and express delivery with full tracking. AliExpress currently hosts more than 5,900 different types of products from over 44 different industries, including the following: Apparel & Accessories, Automobiles & Motorcycles, Mobile Phones, Computer Hardware & Software, Electronics, Health & Beauty, Lights & Lighting, Luggage, Bags & Cases, Security & Protection, Shoes & Accessories, & Hobbies, Watches & Jewelry and Wedding Supplies.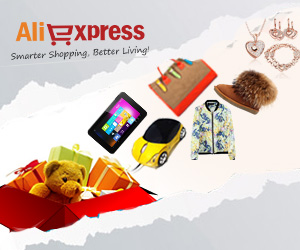 For ease of use, these websites are in English but can be translated into other languages. Sites like AliExpress, and DHgate are consumer oriented but do have some wholesale lots and are easier to source products from. Alibaba, TradeIndia, and Made-In-China are ways for you to connect with specific product vendors and get even deeper discounts.
PROBLEMS WITH BUYING INTERNATIONALLY
Language – there is a small language problem when dealing directly with vendors. You will find that every vendor you speak with is friendly and helpful and all will have a common English name, but there will be times when things may be lost in the translation back and forth. Make sure you get clarification on your communications. If you are unsure ask the question again.
Payments – when dealing with DHgate or AliExpress you can use many forms of payment like credit cards. When dealing direct with vendors yo may have to pay with a bank transfer. We however dont recommend this until you have a proven track record with the vendor. Instead opt for PayPal or another mean of which you have protection in case the items are not delivered.
Shipping – on sites like DHgate and AliExpress all the shipments are handled by the shipper and paid by them, normally you wont have to pay any other duties and taxes. When dealing directly with vendors you will have to pay for and arrange shipping. There are a few ways to do this, one is to arrange and pay the vendor to do this. Make sure you get an FOB price with all taxes and duties paid for. Use DHL as a carrier, as we have not had good success with FedEx or UPS because we have been charged extra fees and duties upon shipment. Another way to ship, especially larger shipments such as container loads, is by using a shipper that specializes in such cargo. There are numerous ones around and the have very good rates. We have used these types of shippers with great success. Usually you will get a price from the Vendor to a port in China, and then the freight forwarder will arrange for the freight from there with all the fees, duties, and taxes paid to the cargo company.
Time – please note that all of the shipments take time, they can be up to two weeks or more to be arranged for and shipped. Also they have a lot of holidays and shutdowns in some countries. Cargo shipments by sea can take even longer, sometimes a month or two.
IS THIS RIGHT FOR MY ONLINE BUSINESS
Well that answer to that is, it depends! If you can source products from these sites I would start with buying from a place like DHgate or AliExpress where you can get a small wholesale lot and test it out. Once you are comfortable with the products, the amount of profits, and the sales volume of these sourced products you can find an international vendor and get deeper pricing. When getting a favorable price it usually means you will need to increase your volume. So make sure you try out the product and are comfortable with it before buying it in large quantities.
I know for some of the automotive sites we have built we have used several vendors from China. After finding a good vendor that we have ordered from several times we have developed a great revenue stream from these products with margins well exceeding 50 to 60 percent. So for us it has been worth it. But we have taken a few lumps, lost some bucks, and spent a lot of time sourcing…but in the end it was all worth it.