This Automaker Surprised Me with an eBay First
So the other day I put up some new listings on one of our eBay accounts that included short style antennas for a Hyundai (is a registered trademark by Hyundai Motor Company). Only to get a notice from eBay a few days later, that the listings we cancelled due to trademark infringement. The listings did not have any products that were infringing on any products, they just had the word of the car maker above in them.
For me this was an eBay first
I guess that is enough to have your listing torn down. The funny thing was I did a search on the automaker for parts and there are almost 2 million parts listed for sale. But they all have (Fits Hyu….) after them. Now I am all for them wanting to protect there trademark but I though a great way to build a car brand is to build a kind of cult following. There are a lot of brands that have done this and have built a huge following like the Jeep and Dodge brands (Chrysler, Jeep, Dodge, Ram, SRT, Mopar and the Pentastar logo are registered trademarks of Chrysler Group LLC.) and seen increased sales because they encourage others to sell and make parts as accessories for them.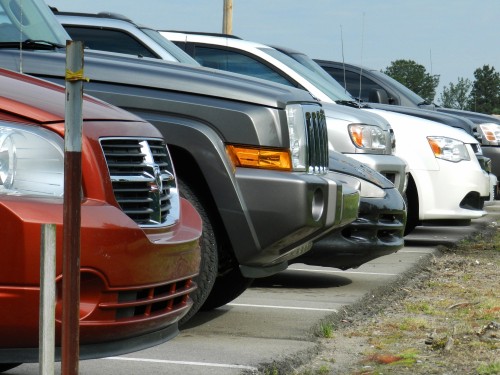 The more that are on the road with upgrades and cool accessories the more the are envied and copied. I dont see a lot of people envying a Hyundai  (is a registered trademark by Hyundai Motor Company) versus a Dodge Ram, or Jeep Wrangler but to each his own. So I get it and understand their need to protect their brand but at the cost of building into an even bigger brand, well I dont think that is to smart. So I guess I would recommend you buy a car that you can get a lot of cool parts and accessories for and is not entirely controlled by a marketing straight jacket of a particular automaker who shall not be named.
Maybe it is now time to go back to buying American but who can say…
---
Sponsored Links: