2 Easy Ways to Get Content for your Website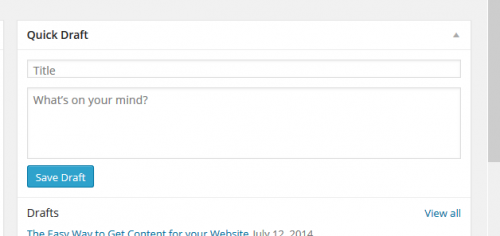 So sometimes you need content for your website and you are just fresh out of ideas. There have been many times I have stared at a blank screen wondering what to type. In the end I forced out some good content but it wasn't easy or quick. So I have learned a few good tricks in order to make sure you always have content at the ready.
Every site needs traffic, and the best way to drive traffic to your site is organically. That is naturally through people who searched keywords on your topics. To do this you need to write great, original content. And to do this you need ideas…GREAT IDEAS!
TIP # 1 – Save Drafts When you are in a Creative Mood
On the dashboard of the WordPress installation is a feature called quick draft. Use this to save article ideas and titles that you want to use later. Usually I have between 5-10 stored drafts I can write articles from.

Use this tip when you are in a particularly creative mood and the content ideas are flowing like liquid magma. Then when you are ready click the drafts tab in your posts section and you will see all of your great ideas ready to be added to.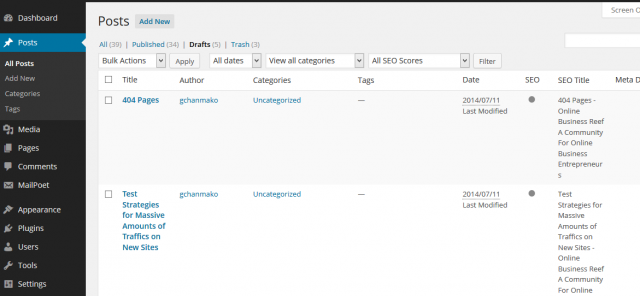 TIP # 2 – Learn how to use Article and News Websites to your Advantage
If you are just fresh out of ideas and no matter how much you try you cant come up with anything you can try a news or article site for a complete article, ideas, or re-purposed content. For the purpose of ease and a giving you a neat trick we recommend the following site. This site has articles that are completely free for you to use.

They only ask that you keep the the author links. What we do is we take the article and add significantly to is so it becomes original content. Make sure you keep the News link and the author link. But you can work them into the article in a natural way. THE TRICK HERE is that you add significant amount of your own insight so the article is considered new content.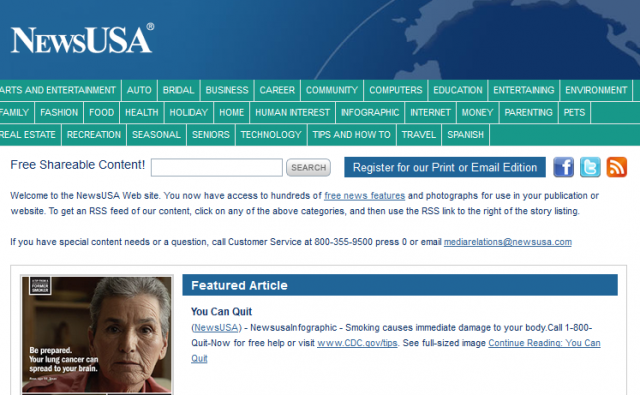 So here you have it. I dont know why we must always insist on having a conclusion to everything but an article just doesn't seem done without one. So here we go…use these two tips to make sure you always have great content at the ready.