The Big Tomato Can of Online Business Soup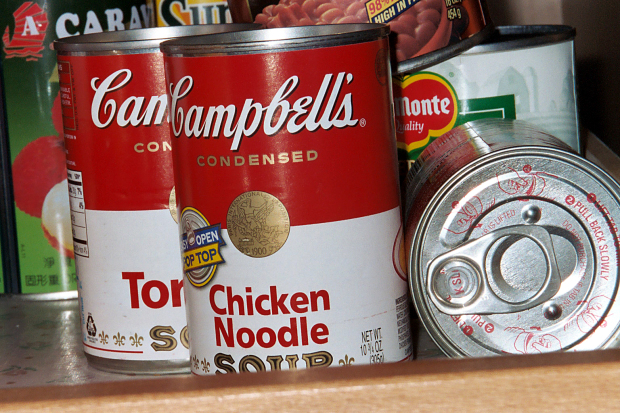 This article really does not have anything to do with a big can of tomato soup but it was very cold outside today and for lunch I wanted a grilled cheese sandwich and some tomato soup A big old can of it. You see we were sitting in our office brainstorming on what we could do to improve our business and take its sales to the next level. You see for a while we have been growing in a very slow and deliberate incline of revenue and profit. But in order to go even bigger we feel we must take an exponential leap in our efforts for our product online business.
So we sat down to develop a new plan for our product business. And we sat, and sat, going over idea after idea with many moments of silence and deep thought. Of what we were thinking I dont know but we were in deep thought. And as I was working on some grand new thought a few ideas came to me about what you can do to help increase sales in a product based business.
# 1 Farm Sales Through Products You Already Have
A lot of people overlook items in their own inventory that are selling well. Did you know that by bundling these products with others that sell well, some that do not sell well, or free products that add value can increase your product offering without really increasing inventory. We combine several products with relative or complimentary products and create new SKUs which help us increase our sales (bigger dollar amounts) and in some cases increase margins. So farming among products and sales you have already can be a good way to increase sales.
# 2 Look at Making Old Customers New Buyers or Loyal to Your Brand
If you have been selling a product line or brand for a while you should have a loyal base of customers with a valid way of contacting them through email, phone, or address. A good way to increase sales is to go back and re-connect with them by offering them a great deal on your newest products, special VIP access, or a unique discount for them. We offer special places in our eBay sites and web store that our return customers can buy at a deep discount as a way to regain their business and offer them a unique buying deal. This helps increase our revenue with relative ease by not spending a lot of resources getting new customers.
# 3 Spend Time Bringing in New Products That are Popular and have Good Margins
If you are going to grow further you may need to expand your product line. But to do this you should focus your valuable time and resources picking products that will sell well and have good profit margins. It is very easy nowadays with something called the internet to do research on which products are hot sellers in the moment.  Most of your competitors will even list their top sellers on their site so you can see what is doing well. Make sure choose products that have adequate margins that fit into your sales model. There is no use selling products that have slim margins unless you can literally sell boat loads.
So after much deliberation and me explaining myself we finally came to agree on some of these things. So for us we will move forward in utilizing our products and customers we already have and focusing on good sound products for helping us increase our revenue and take us to the next level.