Top Traits Every Entrepreneur Should Have or Learn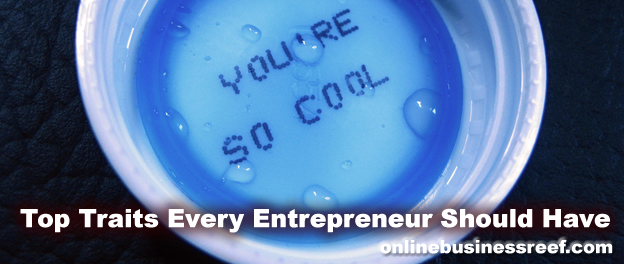 It all begins with a spark and idea, and you can build your own online business reef. But do you have the necessary top traits to succeed? One thing I learned early on is that our mind is affected by our behaviors. We can tell ourselves all day long we want to exercise but if we sit on the couch our behavior is not going to reinforce our mind that this is what we really want to do. But if we get up off the couch and just do a little bit of exercise each day then our behavior will reinforce our mind that this is truly something we desire. Then keep doing a little more and more till your mind accepts the new behavior as its own.
So here are some traits that every entrepreneur should strive to make their own.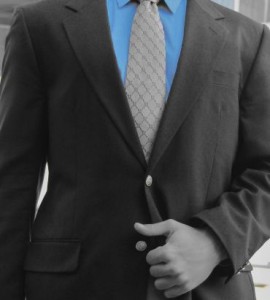 There is a lot of debate about what is a successful person, what makes you successful, and what defines that success. And the truth is that all depends on you. I can only give you what I believe you need to do to be successful in working with our online business reef model.
My definition of ultimate success may differ from yours. I only wanted to make enough to have an nice home and be able to have the flexibility to spend time with my children. I can indulge, rent, or visualize most everything else that is materialistic in my life if I want. But I cannot get back or purchase extra time, sincere and true love, and true happiness. So here are the things I did to maintain my focus on building a successful online business reef. If you want to hear more about my story please read it here.
Build a Support Network – if you want your business to succeed you have to first support yourself both emotionally and physically. Your loved ones must believe in you or it will be harder to succeed. And finally you need to reach out and be supported by friends and colleagues. This will help keep you motivated. Do a test run, tell someone your idea, and see if they agree with you.
The hardest part is dealing with naysayers, it is good to listen to good and wise counsel. But stay away to those who say you are crazy for trying this, or say that it cant be done, or any other damaging negative comments. Focus on the positive try and sell your idea to your first customer.
Quit the Crap – this was one of the hardest things for me to do. But I finally got rid of TV and other time wasters. I cannot reclaim the countless hours I would spend watching television which gave me no personal economic value. So ask yourself what is taking me away from the things I truly want to accomplish and eliminate them or do them as a reward for being more productive towards your goals.
Absolute Zero Fear – you can be afraid in the moment but you should have no fear about the unknown. In other words this may be a frightening endeavor you are undertaking but I learned very quickly that I needed to have zero fear of how it may turn out and understand that no matter what I will not quit on my dream to be work for myself. So I tried to develop an attitude of no fear in the things I could not control and let the other stuff fall by the wayside. This does not always work but when it doesn't lean on your support network and then throw yourself back into work.
Develop a Thick Skin – there are going to be times, situations, and people who are going to hurt your feelings. I do know that you will literally be up at night worrying about a comment someone posted, an article someone wrote about you, or a review that was less than flattering. It happens, to each and everyone of us, at some point someone is not going to like you, what you have to say, or what you write.
So you need to develop a thick skin and realize that all publicity can be good. People know you are human and can make mistakes. Everyone does. It is in these mistakes that you can find out who you are, and your customers or audience can also see how you deal with the situation. When and how you respond to these situations will show your business character and let your customers know that you can handle a situation and take care of service issues in a timely and respectful manner.
Do Something Wonderful Each Day – we will talk more about this in detail in a later post. But each day you should do something wonderful for yourself and others every day. Send a thank you email to someone, or a grateful text, or take some time and meditate. Just a few minutes each day just to improve you and you will feel awesome.
Work Hard – second only to the next trait, these two are on the same radius in a never ending circle. As you do one your circle around to the other and you just keep going. Now this still means you need to work smart. Always learn, study from anyone you can, read all that you have spare time to do. And then when you are done test out your knowledge, and those things that work you replicate and continue the process above. So work harder, smarter, and you will find you will actually work less.
Don't Give Up – remember this is not about if you cant. This is about if  you will. So please no matter what you think, or what is said about you, or how you feel dont give up. If things do not work out on one thing dont give up and try the next thing or redefine your idea and try again. The world is full of those who tried and failed and failed again then finally succeed. There is and will always be only one difference in those who succeed and those who dont and that is perseverance…yeah they never gave up.
Know the End Game – you should always have an exit strategy. This is a plan you have of when you will leave the business or what you want to happen with your business in the case you decide to end it. We will discuss this in further detail in another article.
 So there they are, the traits I believe will help you with our online model and help you build the ultimate online business reef.
Here are some other traits in random order that others have said successful entrepreneurs have.
They know when to stay and know when to quit.
Self reliance is necessary to succeed.
Goals are met because they are realistic.
They can create things.
Can take risks and stay out of their comfort zone.
Its all about now, not the past, and planning for the future.
They can fail to succeed.
Learning is the key and they spend a life doing it.
Right or wrong they are not afraid to decide.
They like people and network as much as possible.