4 Top Income Generating Article Sites and How to Utilize them to Succeed Online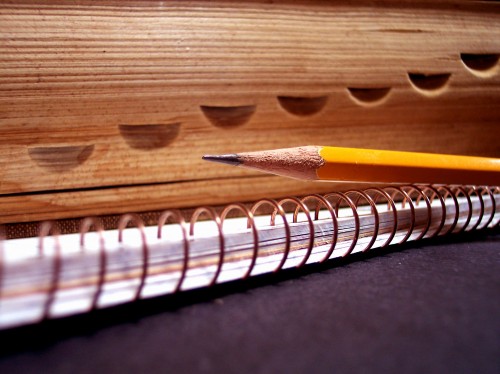 So there are a goodly amount of top articles sites out there that focus on different aspects of the online business reef model. One type of article sites allows you to write and submit articles for income generation. Before you think about using one of these sites you may want to think if you have the time to devote to them.
What are some good Article Sites to help me generate income?
A good income stream from one of these sites will require between 50-100 well written articles. HubPages requires Google AdSense to make money while Squidoo does not. Generally speaking if you write that many articles you can make between $250.00 to $700.00 or more a month. This is not bad since after you write the articles you just let them run.
There are a couple that I would recommend that seem to pay out the best. What makes these article sites perfect for the Online Business Reef is that once you write a good article it can earn you money for years without you doing a thing more.
These Article Sites for Income Generation are:
Hub Pages – HubPages is an open community of passionate people—writers, explorers, knowledge seekers, conversation starters. Interacting and informing. Sharing words, pictures and videos. Asking questions. Finding answers. It's a rich and rewarding experience with a unique set of tools and resources to help Hubbers find and build an audience, easily create articles, and earn all sorts of rewards, from accolades to ad revenue. Over 38 million people explore HubPages every month.
Squidoo – Squidoo is the popular publishing platform and community that makes it easy for you to create "lenses" online. Lenses are pages, kind of like flyers or signposts or overview articles, that gather everything you know about your topic of interest–and snap it all into focus. Like the lens of a camera, your perspective on something. (You're looking at a lens right now). It's a super simple, fun and powerful way to share your interests, build your online identity and credibility, and connect with new readers and friends. It's all free, and you could even earn a royalty for charity or yourself.
InfoBarrel – InfoBarrel is a community of writers who spend their time creating amazing content geared towards helping readers either educate themselves or solve a problem. InfoBarrel is built in a manner that we reward our writers for creating this amazing content. Writers can choose to either donate their earnings to charity, or build a passive income stream through a number of advertising channels. They also use Google Adsense and pay a portion of the revenue they generate back to you.
FireHow – FireHow is a how-to article website where any eligible person can join and start writing! We are a gateway for all writers, amateurs to experts, to share their own expertise with the world. Earn extra money writing online for FireHow. They are newer than the other sites so you might not see as much revenue from them.
There are a couple of things you need to be aware of before you start any article site content submitting. These tips and suggestions helped me out a ton so I would hope you would read them.
In most of these cases you will need a Google AdSense account which you should treat as gold. Google can, and will, shut your account down if you use illegal traffic generating techniques, bad SEO methods, or click on the links yourself (or your friends).
All articles on all of these sites must be unique. They have a very good algorithm that scours the net looking for any duplicate content including PDFs and other files.
If you want to move one set of articles to another article site you will have to delete the article first and make sure it is out of Google's search then resubmit it when you are sure it wont be flagged.
I would only use one site, or maybe two. You will need to write a lot of great content so dont spread yourself to thin. I have had good success with HubPages. You can see my articles here.
For any of these sites you want to make sure the articles you write are, as HubPages put it, Evergreen. That means they will be relevant in many years to come.
Make sure you write on a broad array of topics for the best earning potential.
So my advice to you is to get your keyboard warmed up and get writing. Just start with one article and you will be amazed when the money starts trickling in. Then from there you can write more and earn more. Please start a discussion with  your experience with any of the articles sites above or if you have any new sites you would like to alert us of.
THE TEST:
So we picked hubpages to do our test. You can see the articles we are writing at gregchan.hubpages.com, so the test is to get 100 articles up and see what our revenue gain will be to see if this is still worth it.
Right now we have about 10 articles up and we are averaging about $3 to $5.00 in revenue per month. Our goal is to get to about $300.00 to $500.00 per month while we do nothing (after we write the articles of course).
The discussion starts below! Please leave your stories or comments on your successes or failures with this monetization strategy.