Our Top 3 Favorite Phone App Games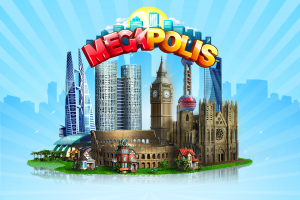 I love to play games. In particular I love to play simulation games and I have quite a collection of them. But lately technology has come a long way and these games are now available on my tablet or I-phone. So every change I get I spend a little time to indulge my habit of playing these games.
Having them on my phone is great as I can play them quickly while waiting in a line or doing other necessary functions. So what is it that I am playing and recommending to you?
Our Top 3 Favorite Phone App Games We Love to Play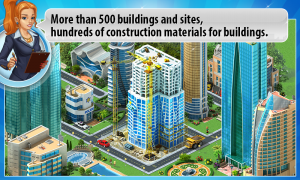 1. MEGAPOLIS – is a great strategy game in the same genre as SimCity. Its a city simulation builder and a lot more all on your phone or tablet. It is awesome and huge. The game play is so long you could play for years and not finish. I have been playing for over a year and they keep adding stuff to build and campaigns to finish that I believe it will take another two years to catch up.
You start with a small patch of land that you can build buildings on. From there you get coins to build more buildings, and residents to grow your population. Megabucks are earned as your experience grows and you can use Megabucks to buy more land, or building parts. Then there are a ton of campaigns to do in which you build specialty buildings with building parts. These sometimes can take forever.
Throw in some side campaigns, multiple areas on the map, and a lot of extra scenarios that make this game so addicting if you love simulation games and a great challenge if you constantly need stuff to do. I love this game and I think you will to.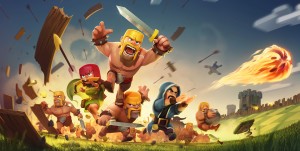 2. CLASH OF CLANS – I actually was introduced to this game by others saying how great it was. I love playing simulation games, especially where you have to gather resources and build stuff. I played a lot of Age of Empires and Battle for Middle Earth. So reluctantly I decided to try COC and I couldn't put it down. I think I was addicted to it for about a year. But slowly I have moderated my playing to a lot less now that I am at level 100.
But the games is really based on building your own unique city where you have resource collectors, a town hall, defenses, and troop barracks. The goal is to join a clan in order to become stronger, get troops for reinforcements, and wage war. Then you build your town by attacking other members to get more resources, upgrade to bigger and better facilities, wage war clan to clan and have fun.
It is a fun and addicting game but it is more fun because you can play with like minded individuals if you find the right clan. You can chat within the clan to other clan members, gang up on those who have attacked you, watch battle replays, and share yourself. So if you like simulation games with a battle element then this is a great game.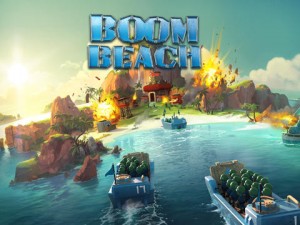 3. BOOM BEACH – is another great Super Cell game that is based on Islands where you own your own tropical paradise and like COC you build a base of operations with resources, buildings, and upgrade sites. But in this case you have ships that attack other islands. Some islands are computer generated and you need to continually liberate them and others are players you can attack for resources.
You also have a gun boat for support fire, a submarine to dive for treasures, and modern troops to attack others with reckless abandon. It is a fun diversion if sometimes you just like to destroy stuff. It is not much of a simulation game as a strategy game. But is heavy on battle and light on building. But is a lot of fun to blow up stuff and take over other islands.
CONCLUSION
Hey life is short so take some time to play games. They are a great diversion and can help lighten the mood. Just dont get addicted and play them while driving!