Is your iPhone Always Running out of Juice, then get this Case!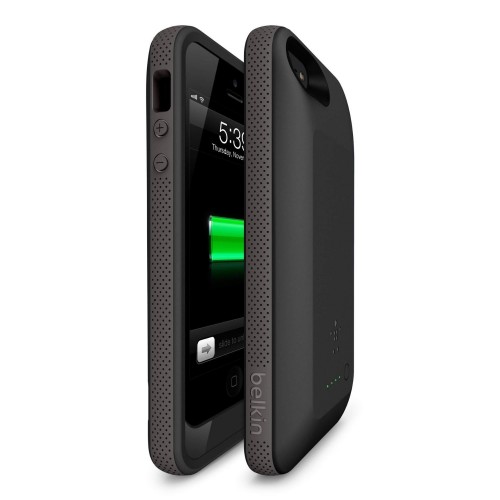 THE BEST IPHONE CASE FOR PERSISTENT USERS
The first time I actually saw this iPhone case, I was watching a syndicate project video which happened to be his gaming setup. (One of my favorite videos of his of all time) I saw him pull out his iPhone and he said "Check this out, It's a spare battery in your phone case! It charges your phone after the original battery has run out". Which I thought was something completely unheard of. I mean my iPhone is always running out of juice or battery so I didn't know if this was to good to be true!
Is your iPhone always running out of Juice?
I have seen the portable chargers that you carry that look like the portable USB hard drives but nothing like a phone case that charges your phone! Once I saw it, I HAD TO HAVE IT! So I went online and did some searching and came across this Belkin phone case!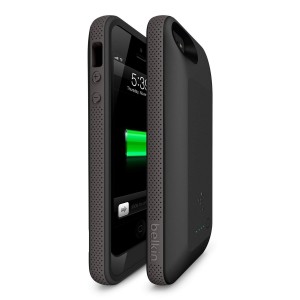 One of the main concerns that I had for this phone case was. Will it hold up a charge even if it's dropped a couple of times? And how fast does the battery charge for? Turns out this case had the best of both worlds! In the listing it said the phone case would be able to charge your phone back to 100% and it will be consistent even after you drop it several times! Pretty crazy! So I went ahead and purchased the thing. Once the packaged arrived I went straight and opened up the package.
It comes with:
1. The Phone Case Itself
2. An adapter charger because it changes from a regular iPhone 5 charger to a micro USB charger.
3. An earphone extension. Because as you can see it extends at the bottom to fit the battery so you'll need that adapter to fit your head phones in.
While opening up the box I immediately plugged the phone case in to see if it worked. Once it said it was 100% charged I went ahead and put the phone case on my iPhone 5. It snapped on like a dream. With several clicks the case was securely fit on my phone. Now, with all this I have now used this iPhone case since December and it has worked flawlessly. Never lost any charge and I have dropped it a couple times on "accident" and it still works as it did the first day I had it! I give this a starfish rating of 5 out of 5. And recommend it to all!
Here's a link to purchase the thing!
Belkin Grip Power Battery Case for iPhone 5 (Black)
DOUBLE YOUR BATTERY LIFE – If you're like us, you use your iPhone 5 for everything – talking, texting, using your favorite apps, watching videos, the list goes on. Sometimes you forget to charge, and then you're out and about, stranded, with no outlet in sight. That's where our Grip Power Battery Case comes in. One part powerful battery pack, and one part stylishly protective case, you'll never have to worry about running out of juice again.
Color: Black
2000 mAh battery capacity
EarPods compatible
Shock-resistant bumper with secure-hold grip
Anti-glare camera ring
Includes Micro-USB charging cable and headphone adapter
From the Manufacturer
Extend your iPhone 5's battery life and keep it protected at the same time with the Belkin Grip Power Battery Case. The Grip Power Battery Case has a built-in rechargeable battery that doubles the battery life of your iPhone 5. You'll be able to talk, text, use your favorite apps, and browse longer, all on one charge. The case's secure-hold grip material keeps your iPhone 5 from slipping from your hands, while the included micro-USB cable makes recharging a breeze.
The Grip Power Battery Case doubles the battery life of your iPhone 5 while providing protection from shocks and scratches. View larger.
Doubles the Battery Life of Your iPhone 5
Specially designed with an iPhone 5-compatible Lightning connector, the Grip Power Battery Case doubles the battery life of your iPhone 5, so you won't have to worry about running out of juice when you need it most.
Protect Your iPhone 5 From Shocks and Scratches
In addition to extending the battery life, the Grip Power Battery Case also provides protection from shocks and falls. The case's sides are made of a rubbery material that offers a secure grip to prevent the phone from accidentally slipping out of your hands.
Simple to Install and Use
Installing the Grip Power Battery Case takes only a few seconds. Simply slide your iPhone 5 into the battery pack via the Lightning connector and snap on the outer bumper.
Once installed, you can turn the battery power on and off by pressing and holding the power switch. If you want to check the battery status, just press the button once.
Charge Both Batteries with One Cable
You won't have to worry about carrying extra cables, as the included micro-USB cable will charge both your iPhone 5 and the Grip Power Battery Case. Plug the cable into the side of the case and you'll be able to top off the power on both the iPhone 5 and the Grip Power case.
Take Photos and Use EarPods with the Case On
The Grip Power Battery Case features an anti-glare camera ring that doesn't get in the way of the iPhone 5's lens or flash, so you can keep snapping photos as you normally would. The case is also EarPods compatible, so you can continue enjoying the great sound you get from your Apple EarPods.
What's in the Box
Battery case, micro-USB cable, and headphone adapter.
Buy this on Amazon