Payment Methods to Use with Your New Business Website
One of the most important questions you want to answer right away is how you are going to get paid for your products or services. It is one thing to put up an awesome website but if it doesn't collect money for you it is about as useless as wet toilet paper. But that being said, this can also be one of the hardest parts of e-commerce to find the right system, setup, and maintain. Payment processors mainly make their money by charging a small fee for handling the transaction. Usually  between 2-5% of the total sale. Then the money is put into your account either instantly or within a few days after settlement date. While there are many payment methods available only a few are worthy of serious consideration.
So lets look at three options (and maybe a few more) that your business has to accept payments on your website.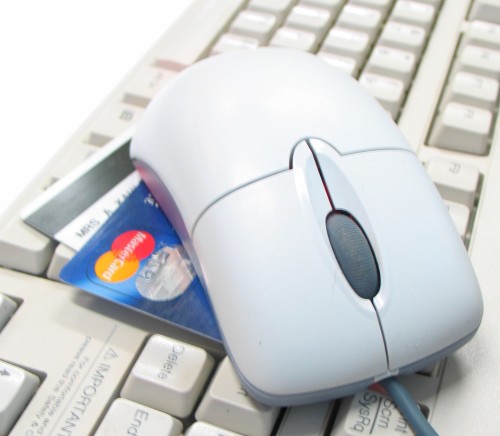 TRADITIONAL MERCHANT ACCOUNT IS ALWAYS BEST
It seems like there is a huge debate about which payment method is best. And through the years we have used all of the more popular ones. But to date we have found none that are as versatile as the traditional merchant account. That being said this is the hardest of the accounts to qualify for, get setup, and maintain. Also all charge backs, fraud, and illegal transactions are your burden. But if you plan on doing a lot of off line transactions, as well as have your own e-commerce site then a traditional merchant account is wise. They used to come in two formats, both physical terminals and virtual terminals but nowadays you can get just a virtual terminal or both.
Qualify – this is not as easy as going on a website and setting up an account. You have to apply for a merchant account sometimes using your personal credit, and the once approved you then may have to purchase additional equipment such as credit card terminals. The qualification process is not hard and most places will qualify people with decent credit scores but rates they charge may vary. A little note – if you are using a particular bank (i.e. Wells Fargo) then I would look at getting a merchant account through them as you may get favorable treatment, a great rate, and discounts on other products.
Setup – setting up your system can also be a little intimidating as most of the time you are thrown right into the software. If you use a payment processor like Authorize, then the software is pretty intuitive and the learning curve not so bad. The hard part may be integrating that system into your current e-commerce store and Quickbooks or accounting software. But there are tutorials for that, and if you follow them it is not to hard. You will need to learn all of the security parameters of your new terminal either virtual or physical and make sure you change the passwords often and also on the physical terminal learn to change the master or factory setup password. You will also need to pass a PCI compliance test which basically states that you are using the system in a manner that is protecting the consumers credit card information.
Maintenance – there is some maintenance required on a merchant account. You will need to settle your transactions daily or have the system do it for you automatically. Settled transactions are then paid into your bank account, usually within 1-2 business days. You will need to maintain security protocols, not keeping paper copies of credit card numbers, changing passwords, and security certificates for your websites, and finally you will have to periodically resubmit your PCI compliance information.
For us the traditional merchant account was a must have because we take a lot of phone orders. Also our e-commerce site is hooked into it and it gets far more sales than a payment processor like PayPal. We have passed the overall learning curve and have gotten used to entering in date into the virtual terminal for off-line sales, made it through PCI compliance tests, and thus have been super happy with the system.
Normally charges will include a debit of about $40.00 for the payment gateway each month. And three debits of fees each month including transaction fees, and payment fees which depend on the amount of your monthly transactions. All in all we pay between 2-3% of our total sales for our merchant account. Another little note – once you get a merchant account it seems like every other merchant account company comes out of the wood work to try and get you to switch. We opted to use our current bank for our merchant account and for that they waived all of our checking account service fees and gave us a competitive rate. So we have not switched but it is sure annoying getting those calls every day saying how they can save us so much money!
PAYPAL AND AMAZON PAYMENTS
If you sell on Amazon and/or eBay then you are used to these two payment options. But both have other options that allow you to accept payments on your e-commerce business website. Paypal will integrate into most shopping carts very easily and customers can pay with their credit cards through PayPal. But PayPal also has a virtual terminal and several other payment options which are easy for consumers to use. One payment option we really like is the six months financing options for higher priced items. This, when advertised properly, can help increase your sales with financing that is perfect for your customer while you get all the money up front.
PayPal also has web integration through PayPal payment buttons that can accept payments with a simple click and no shopping cart. Also you can accept things like donations and electronic versions of software all with very little programming knowledge needed. eBay and PayPal used to be one company and very well integrated. But recently they announced that they were seperating into to two companies in order to perhaps maximize their stock market valuations. But hey I don't really know about those types of things but I am fairly sure that the integration within eBay will be the same.
Amazons payment system banks on the fact that almost the entire US population shops there and has their information stored on their servers. With this you can integrate Amazon payments right into your website and they wont leave it to check out and pay. Also they can login to your site using their Amazon information personalizing their experience.
Both of these systems are fairly easy to setup and usually do not have a monthly charge to use. They do take a slightly higher portion of the over sales transaction then a traditional merchant account. But they have built in fraud protection by verifying addresses against credit card information and also protecting you against charge backs and product disputes. Both payment systems are well established and trusted so customers should not have a problem using them on  your website if  you offer them.
MOBILE AND ON THE GO PAYMENT PROCESSORS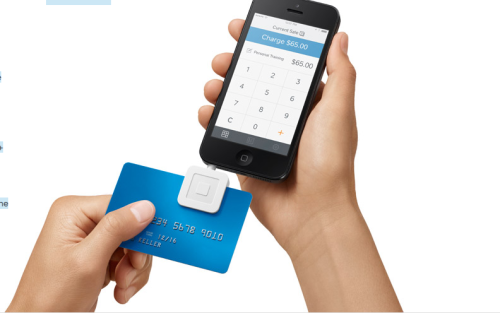 It used to be that it was very difficult to accept credit cards if you were in the field, a mobile business, or a service business. You had to have access to WiFi or a telephone line nearby or a fancy mobile processor. But those days are long over. Vendors like Square Trade and PayPal both offer easy to use mobile phone payment processors that are easy to setup. Most of the time they will give you the terminal part for free. It easily hooks into your mobile phone through the earphone connector and all you do is slide the credit card through the processor, key in the payment information, have them sign with their finger and its done! You can even email them a receipt.
It also will work on tablets making it an easy to use system for even small businesses. They fees are only charged on the total transaction and it usually funds within 2-3 business days but if you are a mobile business this is a very handy payment method.
So Which Is the Best Payment Method?
That will depend on your business model, how many transactions you might do in a day, and also if you are mobile or in one location. For most businesses you wont go wrong with a merchant account but you may have to sign a long term contract (3 years) if you lease equipment. For us the best solution was ALL THREE!  We opted for a virtual terminal to do all of our e-commerce and off-line sales. And because we work with both Amazon and eBay we accept both PayPal and Amazon. Then on the rare occasion we do go mobile and it has been nice to have a method like Square Trade to take payments right in the field.
So which method is best for you? What other methods are out there that you found useful?
---