Monetize the Online Business Reef and Make Money
Selling a Product is probably one of the easiest ways to get a quick revenue because there are several venues you can sell on to get a lot of eyeballs on your product as quickly as possible. You can sell on these sites as you build your own eCommerce website and build a steady stream of customers.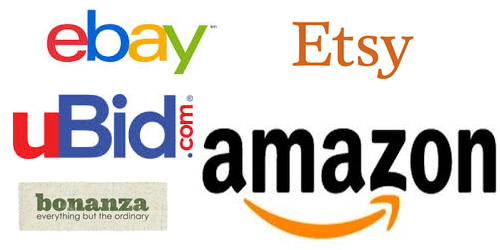 eBay – this auction site has both auction and fixed style listings on both the auction site and an ecommerce store option. It costs a fee to list products on the site, setup a store, and a final value fee if the items sell. You cannot list all the items you want at first, you may be limited but the chances of you selling a product that is good for certain markets is very high. You get paid when the item sells if you have a PayPal account and can get access to it in a few days.
Amazon – is easy to setup and free to do. In fact if you already have an Amazon account you can sell certain items right away. Certain products require pre-approval and require a monthly fee. They also have a store option. Selling things on Amazon can be a quick turnaround but you may have to wait up to two weeks to get paid.
Etsy – if you sell fashion, jewelry, and craft items you may want to consider Etsy. It also has a huge following for these types of items and gets lots of traffic.
There are lots of other great auction and assisted selling sites out there, in fact you can do a search on Google for sites like eBay and get a good list. Take a look at the sellers on the site to see if items are selling in your niche and they get a good stream of traffic before investing any listing time.
---