A Cool Storage Business Idea for Home and Business Customers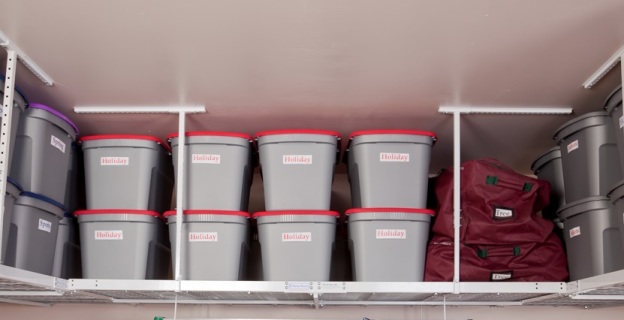 Believe me I cannot take credit for this idea and I wont do it if it wasn't an original thought or at least an extension of another thought. But while I was surfing around I found that the newest idea in storage for homes and business was to do a drop off of totes and then a pickup service. So check out this cool storage business idea.
We have all seen the portable storage pods and they work well but the storage and moving us quite expensive over a plain storage unit. But this service is great for customers in the city where customers dont have time or the convenience of a local storage unit but have a lot of smaller items they want to store.
The idea is a company will drop off some large storage totes (like the rubber maid totes below) which you fill up and call for a pickup. They even have a service where the driver can wait while you load. Then they remove the storage totes and store them for when needed. When you need them you simply call and for a small delivery fee you get them delivered to you. Simple yet great idea.
But I had a new idea about leasing or renting overhead shelves and tubs in a persons garage so they can have access to their own storage in their own home. They can lease a set of two four by eight foot racks that go down almost 4 feet for a massive amount of storage almost sixteen bins per rack. The cost would only be $49.99 per month for two years. That would cover the product, installation, and 16 bins of storage. A great deal and a potential profit of over $700 per installation.
The financing could be through a finance company or on a credit card and you can get paid up front to cover almost all of your costs and some profit.  Then final payments are done when the term ends. Or you could finance this on your own. We are thinking of trying this model with our storage company at theinnovativegarage.com in our local installation area.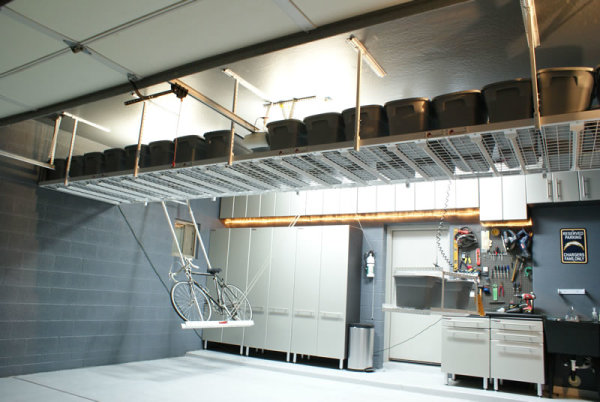 ---
Sponsored Links:
---