WordPress Theme Review of Customizr a 5 Star Theme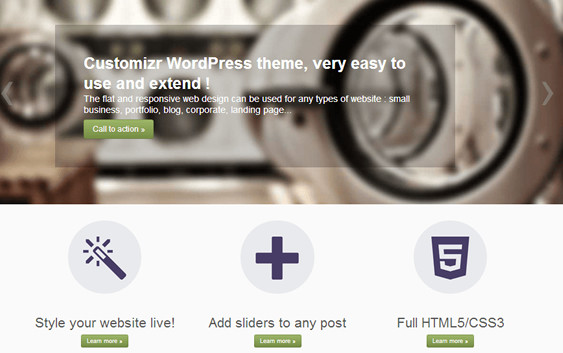 Customizr a 5 star theme is probably the best starter theme out there for a person who want a stylish business website or wants a ton of features normally associated with a premium theme. This theme has a ton of support pages with the author going above and beyond just simple technical support with great customization ideas.
The author is from Nice, France and is a self proclaimed WP nerd. His theme proves his skill and dedication to WordPress, it is awesome. IF you are just starting out, this is a good them to pick because you can design a website that is unique even though thousand use the theme.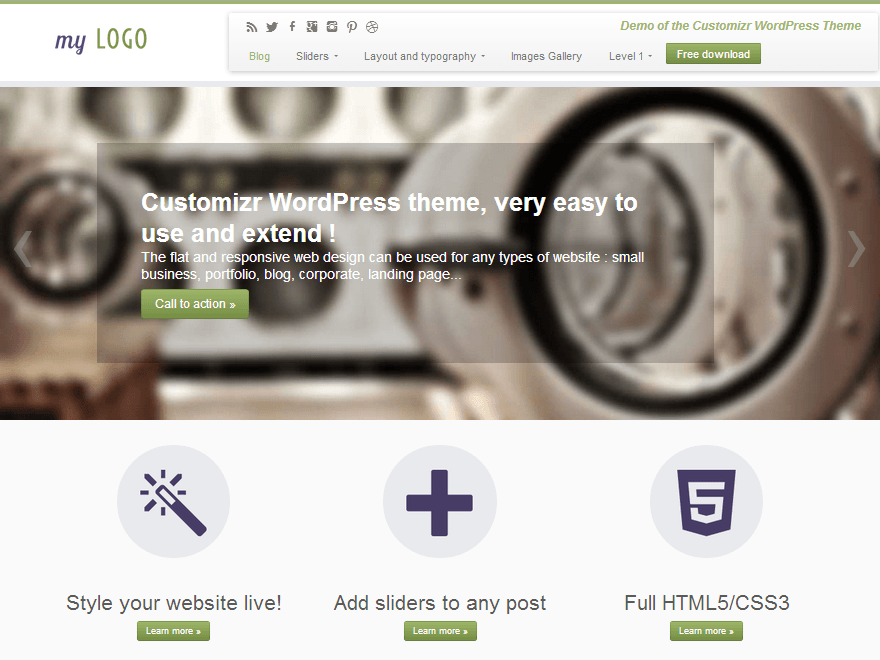 More Information Regarding This Theme
If you are thinking of buying a premium theme you might want to consider uploading this theme first. You may save yourself some money and a lot of support problems. Also this will help you get your feet wet in how to make a WordPress theme work and the ins and out of theme customizing.
So far we have loved this theme and it has become our go to theme for most of the business feeder sites we use. It is easy to setup quickly and get running in a few minutes. Also it has a lot of customizable features and can be made to look very different in a few hours. This has a lot of great support with a forum of over 150 pages of great tips and tricks. With over 250 5 star ratings it is the best theme I have found.
Download the Theme Here
Most WordPress themes that are downloaded from the WordPress site have their own support forum located there. In addition to that some developers have their own support area hosted on their own website. In this case the developer of this theme is very vigilant in keeping the theme up to date and responding to posts. It is probably the reason this them is so popular because besides helping with issues regarding the theme itself several people will help and answer customization questions and other questions most developers wont.
Get Theme Support Here
Quick Support Tips For This Theme:
Use the support forum as it has a lot of answers to most every question.
The ideal slider image size is 1170x500px
We give this theme a rating of 5 with really no way of deducting any points due to the tremendous detail, support, and care put into the design of this theme. If you are getting your feet wet in WordPress this is the theme you should start with. It will let you learn the ins and outs of WordPress design and how to build a website.